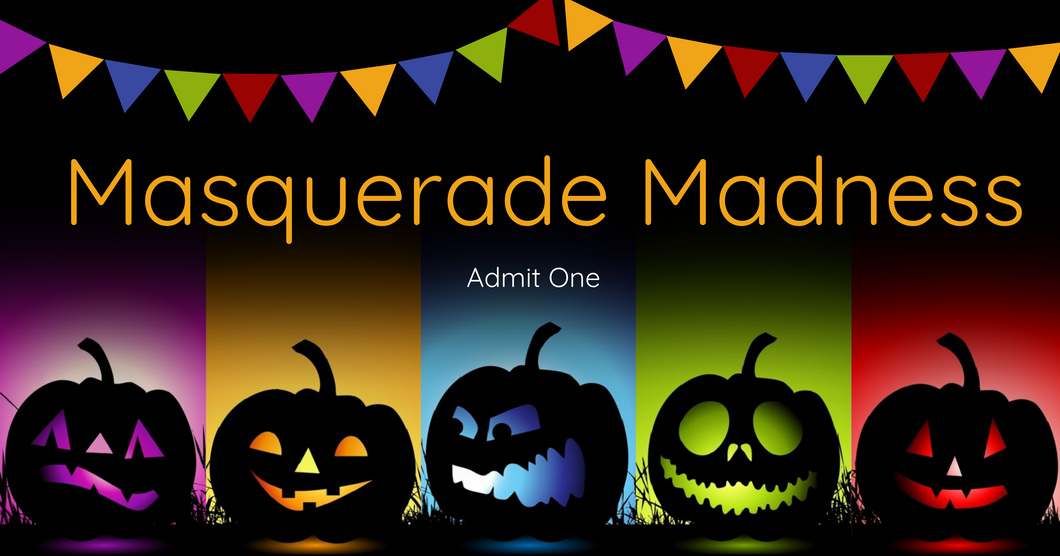 Masquerade Madness Party Ticket - OCT 29th at 8pm
Regular price $45.00 Sale
You Are Invited!
You have been cordially invited to an evening of elegance, class, mystery and mischief.
Dress to impress and don't forget to wear a mask, because after all, this is a prohibition era masquerade. Keep your identity concealed to avoid any...unwanted trouble.

The entry fee is $45 per person (you may bring a plus one if you choose). In order to confirm that you will be coming, please purchase a ticket through this page.
Cocktails, Food and Non-alcoholic options will all be available. Make sure you RSVP by October 15th to save your spot. This is a limited availability event.
Location will be announced 3 days before the event. The party will be Saturday, October 29th starting at 8pm.

**This is a PRIVATE event, you may invite a plus one, but please confirm with Nadya if you plan on inviting anyone else. Only people who have purchased a ticket will be added to the guest list.